March 14, 2016–Toronto     Today is Commonwealth Day, highlighting an organization which has grown from days of empire to a group made up mostly of republics. Across Canada, the official nod to the day is to fly a flag — not the Commonwealth flag, the British flag. The federal government requires the Union Jack flown at all federal facilities on this and certain other days. Not only is this favouritism, it runs against the world body's protocol, and it's illogical.

"We don't fly the Swiss flag for the Olympics, or the US flag for United Nations Day," points out Wayne Adam of Republic Now. "If Commonwealth Day is to be marked by flying a flag, we should use the one adopted by the group, not Britain's." The Commonwealth removed "British" from its name almost 70 years ago.
Moreover, the Commonwealth flag is based on a Canadian design. Its stylized "C" with golden rays on a blue background was created at the direction of Prime Minister Pierre Trudeau for the 1973 Commonwealth Heads of Government Meeting in Ottawa. Three years later, it was adopted by the entire body. With minor tweaks in 2013, it still reflects its Ottawa conception, and Canada should take pride in creating it by flying it instead of the flag of a single foreign member.
Canada's imperial habit is at odds not only with its own creation of the flag, but with the Commonwealth itself. For the past four years, the group has promoted an initiative to fly the Commonwealth flag for this day. Its headquarters in London has expressed surprise that Canada uses the British flag to mark the day, and supports a change. Bringing our flag rules up-to-date is the mission of "Put the Canadian flag first", at Change.org (see link below), which also advocates the Maple Leaf take precedence ahead of all other flags in its own country.
No legislation is needed to fix the current rule. But it's appropriate to strike one line from the 1964 Flag Act (the law that gave us the Maple Leaf flag). As a concession to those who opposed our new flag and wanted to keep the old ensign that had a British flag in its corner, the UK flag was made Canada's official symbol of Commonwealth membership. Fast forward a dozen years, and the world body had a unique Ottawa-inspired banner, intentionally free of colonial symbols. But Canada's rule, leaning on that one provision in the Flag Act, never caught up. It's time we finally did, and acknowledge that the Age of Empire is past. Fully 32 of the Commonwealth's 53 members are republics, and Canada could choose to remain a member once it creates it own head of state.
REFERENCES
Urge our flag rules be updated. Send a message to Heritage Minister Melanie Joly:
https://www.change.org/p/put-the-canadian-flag-first
Dept. of Canadian Heritage rule:
http://canada.pch.gc.ca/eng/1444133232517#a13
Commonwealth "Fly a Flag" initiative:
http://www.flyaflagforthecommonwealth.co.uk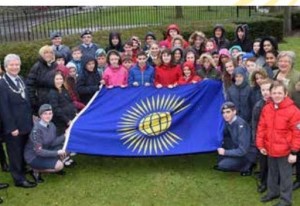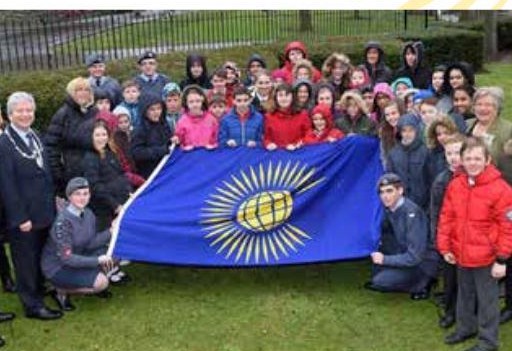 –  30  –
Republic Now is a non-partisan, not-for-profit organization advocating a Canadian head of state — one who shares our citizenship, lives in this country, and is chosen by Canada in a democratic way.
Media contact:  media@republicnow.ca